Alejandro Yoshizawa
Vancouver, Canada
Alejandro Yoshizawa is a filmmaker from Vancouver, Canada. From 2010 to 2012, he was the lead filmmaker of the web series Chinese Canadian Stories, which was nominated for a 2013 Leo Award for best web series. Since 2014, Alejandro has been the Roger's Teaching Fellow in the Department of Theatre and Film at the University of British Columbia.
All Our Father's Relations
57 min | Doc | 2017
Friday, Sept. 15 2017 – 6:30 pm
Amar Wala
Scarborough, Canada
With his debut feature The Secret Trial 5 (2014), Amar Wala established himself as a daring new voice in Canadian cinema. Passionate about both documentary and narrative film, Wala's work is informed by his own experience as an immigrant and explores themes of race, justice and identity. Cameron Bailey, Director of TIFF, named Amar one of Toronto's Top Ten Filmmakers in 2008, for his short film The Good Son. The Secret Trial 5 received the 2014 Magnus Isacsson Award at RIDM, as well as a Jury Award in the Emerging Filmmaker category at Hot Docs. The film would also be named one of Now Magazine's Top Ten Films of 2014.
Stateless
17 min | Doc | 2016
Friday, Sept. 15 2017 – 6:30 pm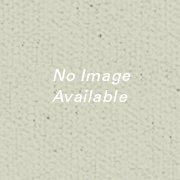 Ava Karvonen
Edmonton, Canada
Ava Karvonen is a twenty-year veteran of the film and television industry and founder of Reel Girls Media Inc. of Edmonton. Not only does Ava work in the industry, but so does her family. Her father is a nature documentary filmmaker and cinematographer, her mother is a textile artist and documentary filmmaker, and her brother Downy is a sound designer. Ava has produced more than 50 hours of television programming and new media content including websites, serious games, webisodes, vidcasts and podcasts.
Her work has been internationally recognized with more than 40 awards including nine awards for www.anashinteractive.com – the companion to the animated series, Anash and the Legacy of the Sun-Rock. Anash Interactive's most recent wins were the CFTPA Award for Best Convergent New Media, and a Japan Prize, the world's most prestigious educational media award. Japan Prize jury members praised the cross-platform project for harnessing technology as a means of appreciating the traditional.
Albert Karvonen: Philosophies on Life
49 min | Doc | 2014
Friday, Sept. 15 2017 – 2 pm
Calder Cheverie
Vancouver, Canada
Calder Cheverie is the Director of The Canadian Wilderness Artist Residency and co-founder of the Vancouver Outdoor School. He has been an outdoor educator and wilderness guide for 12 years, designing and leading programs for schools, outdoor centres and youth summer camps in Ontario, Alberta, BC and the Yukon. He currently lives in Vancouver and works with schools to help increase the role nature and environmental studies play in provincial curriculum.
The Peel Project
68 min | Doc | 2016
Saturday, Sept. 16 2017 – 6:30 pm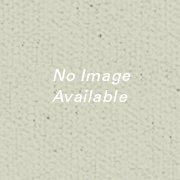 Carlota Martínez Pereda
Spain
Carlota Martínez Pereda has spent her career working in TV fiction. She has been a screenwriter and script coordinator for series such as Periodistas and Motivos Personales, has directed series, LEX and Lalola and has worked as [realizadora] on series such as Los Hombres de Paco, Red Eagle, Luna, the Mystery of Calenda and B&b, de boca en boca.
The Blondes
17 min | Comedy | 2016
Saturday, Sept. 16 2017 – 4 pm
Christian Cooke
United Kingdom
Continuing to emerge as one of Hollywood's most engaging and sought after talents, Christian Cooke has just finished playing the lead in TV Series The Art of More opposite Dennis Quaid and Kate Bosworth for Sony's digital platform Crackle. He has also just completed the BBC mini series Stonemouth alongside Peter Mullan, which will be premiering in 2015.
He made his film debut in 2010 playing the lead role in Cemetery Junction, written and directed by Ricky Gervais and Stephen Merchant and can be seen in the film adaption of Electricity opposite Agyness Deyn. The following year he starred in the critically acclaimed, BAFTA nominated miniseries The Promise. He can also be seen in Love, Rosie for Constantin Films opposite Sam Claflin and Lily Collins and Hello Carter, written and directed by Anthony Wilcox and produced by Michael Winterbottom. Next he can be seen starring in the comedy Drunk Wedding for Paramount. Edith is Christian's directorial debut.
Edith
15 min | Drama | 2016
Saturday, Sept. 16 2017 – 4 pm
Damien Gilbert
Thunder Bay, Canada
Damien Gilbert is a Director/Cinematographer based out of Thunder Bay, Ontario. He is a graduate of Confederation College Film Production Program. In his career Damien has worked on hundreds of productions ranging from film, television, documentary, corporate and music video. His shooting on Wax Philosophic's "Devil in a Red Dress Music video was nominated for Cinematographer of the year in 2012 Northern Ontario Music and Film Awards. His work has had a great deal of success online content with several of his productions going viral. Damien traveled to over 20 countries and work on various production in different capacities.
Thunder Bay
2 min | Doc | 2017
Thursday, Sept. 14 2017 – 6:30 pm
The First Pow Wow in China
3 min | Doc | 2017
Friday, Sept. 15 2017 – 6:30 pm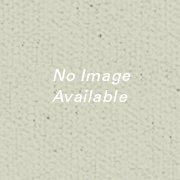 Daniel von Rüdiger
Germany
Daniel von Rüdiger is artist and documentarist. His artistic work is based in the field of social documentation and music visualization. After he studied Media-Design in Munich he did his Master in Design- and Communications Strategy at the University of Applied Science, Augsburg, Germany and his Master in Visual Communication and Iconic Research at the Academy of Art and Design, Basel, Switzerland. He is currently doing his PhD at the University of Art and Design, Linz, Austria. His research and artistic major is the comparison and connection of rhythm in aural and visual media.
He is doing social documentation for NGOs and cultural institutions. His work is presented in an artistic as well as in an ethnological context. As an Musician he was one of the founding fathers and singer of the band chromatic BLaCK (former RiffRaff) which was produced by Jörg Evers, distributed by Sony Music and under the record company OK! good. In cooperation with the musician Carl he is 0101. He works as an research assistant and lecturer for photography at the Academy of Art and Design in Basel, Switzerland.
Kanu Belong Keram
17 min | Doc | 2016
Saturday, Sept. 16 2017 – 6:30 pm
Danijel Margetić
Toronto, Canada
Danijel Margetić was born and grew up in Croatia, immigrating to Canada in 1995, following the war in ex-Yugoslavia. While attending the Drama program at University of Calgary he began working in multimedia for theatre. This initial interest developed into a passion for filmmaking, leading him to move to Toronto where he studied Film Production at Ryerson University. Over the last 15 years he has produced (and occasionally directed and written) more than 50 films of various genres and lengths.
Milk for Britain
14 min | Doc | 2016
Thursday, Sept. 14 2017 – 6:30 pm
En Tze Loh
Toronto, Canada
My name is En Tze and I am a Film Production student at Conflix, Thunder Bay, Canada, in my last year of the program. I am also a tattoo artist, freelance artist, and I run my own clothing brand GRRRL Spells (grrrlspells.com). I am extremely passionate about art and film & tv, and aspire to be a production designer.
Previous things I have worked on include Lenny (Art Director, webseries, Smokebomb, 2016), Eros (Art PA, short film, coming 2017), Carmilla Season 3 (Art PA and merchandise designer, webseries, Smokebomb, 2016), The Illumination Of Wiretown (Production Designer, stop motion short film, coming 2017) and Darken (Art Director for intro credits, feature film, Smokebomb, coming 2017). You might also recognize me from the fan art and watercolour tattoos I have done of various tv shows such as Orphan Black, The 100, Person Of Interest and more!
Bury or Be Buried
9 min | Animation | 2017
Thursday, Sept. 14 2017 – 6:30 pm
Eric Shahinian
United States
Eric Shahinian is a writer and director currently pursuing his M.F.A. in Screenwriting from Columbia University. His short film "Foreign Sounds" won the grand prize for best student film at the 2015 Flickers: Rhode Island International Film Festival. He teaches at Manhattan Neighborhood Network and is currently developing his first feature film.
Head Above Water
10 min | Drama | 2017
Saturday, Sept. 16 2017 – 1 pm
Goh Iromoto
Ottawa, Canada
After receiving his B.A. in Human Geography, Goh's curiosity of the human spirit led him to a career in documentary photography and filmmaking. Everything he learned working in these genres continue to have a huge influence on his commercial work, where he is known for cinematography that is carefully executed with an authentic and visceral feel.
Today, Goh has received numerous awards, including the 2016 Canadian Society of Cinematographers Webeo Award for his short film "We Belong To It".
To look at his work is to see a filmmaker shaped by the very things he's captured through a camera lens. From meeting amazing people to exploring some of the planet's most incredible locations, Goh is able to draw upon a lifetime of unique experiences and his passion for storytelling.
The Canoe
27 min | Doc | 2016
Saturday, Sept. 16 2017 – 6:30 pm
Howard J. Davis
Toronto, Canada
Howard J. Davis is a British born Canadian mixed race actor, singer, dancer and emerging filmmaker. He studied at Ryerson School of Performance (formerly Ryerson Theatre School) in Toronto, Canada and has performed in England, Canada and the United States. His most notable works so far are working at Canada's second largest repertory theatre company The Shaw Festival, whose mandate is to present the works of Irish Playwright George Bernard Shaw and his contemporaries, In a remake of iconic horror film director George A. Romero's film "Something in his eye" and upcoming feature film Downsizing starring Matt Damon and directed by Alexander Payne (director and writer of the Oscar nominated film Sideways). He also recently just assistant directed the National Arts Centre's production of Louis Riel in Ottawa.
Howard is also an emerging filmmaker and enjoys being a creative chameleon taking on many roles as a director, cinematographer, producer and editor. His previous short "Shakespeare Shorts" was an official of the Stratford-Upon-Avon short film festival in 2014 curated by Sir Kenneth Branagh as well as his film "MOVE4EQUAL", which was in response to Emma Watson's HEFORSHE campaign for male advocacy in support of feminism and Madonna's #Artforfreedom for women's rights. He hopes to continue building a practice in telling stories of his heritage, marginalized cultures not at the forefront of history and modern original works with an emphasis on bringing classical, theatrical and historical context to a contemporary cinema and how the past can always inform the future.
C'est Moi
9 min | Drama | 2016
Sunday, Sept. 17 2017 – 6:30 pm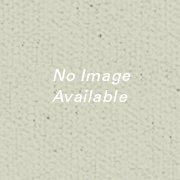 Irene Chagall
United States
When San Francisco-based music teacher, Irene Chagall, discovered her passionate interest in girls' hand clapping games on a trip to Ghana, she saw young girls playing many of the same games as American children. Indeed, many of the same games she, herself, played as a youngster.
After a great deal of in depth research including gathering archival footage from around the world, Chagall brought her research to the Smithsonian Institution's Center for Folklife and Cultural Heritage 2003 and was appointed a Smithsonian Research Associate.
"One of the things that has been a vital part of my professional life for many years is teaching music to children between two and twelve. At the San Francisco Community Music Center, the San Francisco Jewish Community Center Nursery School, and many Bay Area elementary schools, I have brought music and learning together. I sit on the floor with anywhere between five and twenty-five kids at a time. I sing with them. I do puppet play with them. I dance with them. We blow horns and conch shells, strum homemade cigar box guitars and tap turtle shells. We clap and snap. We have a good ol' time."
Working with the esteemed folklorist, Bess Lomax Hawes and City Lore's Steve Zeitlin, she received sponsorship from the California Academy of Sciences and obtained grants from the National Endowment for the Arts, Public Art Films and in 2014 finished the film, Let's Get The Rhythm.
Let's Get Rhythm
54 min | Doc | 2014
Sunday, Sept. 17 2017 – 11 am
Jennifer Ryerson
Australia
Jennifer Ryerson is an award-winning writer/director/producer working between Europe and Australia who won a Best Young Director Award at the Broadcastnow / BBC B+Young Talent Awards. She has directed prime time UK and Australian TV drama and attended the selective Binger Lab in Amsterdam as a writer/director of her feature script Winter Sun (Dust of Life), also a semi Finalist in 2013 International BlueCat Screenplay competition.
The Ravens
20 min | Drama | 2016
Saturday, Sept. 16 2017 – 1 pm
Jessica Graham
Thunder Bay, Canada
Jessica Graham was born and raised in Thunder Bay, ON where she has been working in the film industry for the past 6 years. Jessica completed her Diploma in Film Production and a Post-Graduate Certificate in Animation Production both from Confederation College. Her thesis film, Checkmate (Writer/Director) won an award for Distinction in Directing from the North of Superior Film Association. Jessica has made the choice to stay in the north learning from the talented local community and to help grow film production in Northern Ontario. Jessica's experience includes a variety of roles on productions including feature films such as These Lovers – Piotr Skowronski (Camera Assistant / Sound Mixer)and Fire Song – Adam G. Jones (Sound Mizer / 2nd Unit Camera). Her diversity on set allows her to understand the various areas of production and how to best use those tools as a director.
Autumn Springs
55 min | Drama | 2016
Saturday, Sept. 16 2017 – 9 pm
Jitendra Rai
India
Given his decade of work with theatre legend Makarand Deshpande, Jitendra has built an excellent reputation in the theatre community in Mumbai. He has worked extensively with NGOs that are related to children's issues. He is highly active in conducting theatre workshops with children in Aseema Charitable (NGO), Dhai Akshar (NGO), Blind Association Center etc.
He has worked as an assistant director and casting director on films like Stanley Ka Dabba , Hawaa Hawaai (with Amol Gupte) and Matru Ki Bijlee Ka Mandola (with Vishal Bhardwaj).
He is a gifted visualizer and has written many films, of which 'Cup Of Tea' is very close to his heart.
Cup of Tea
4 min | Drama | 2016
Sunday, Sept. 17 2017 – 11 am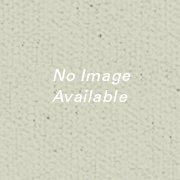 Julia Creet
Toronto, Canada
Julia Creet is an Associate Professor of English at York University in Toronto. She specializes in memory studies, literary nonfiction and sexuality studies (in a former life). She is the co-editor (with Andreas Kitzmann) of "Memory and Migration—multidisciplinary approaches to memory studies"(University of Toronto Press 2010), and the producer and director of a documentary, "MUM," (2008) about the memoirs of a holocaust survivor who tried to forget. "The Unread Novel," a book of documentary fiction based on the same story, is in progress. Julia Creet has published numerous essays and book chapters on memory and testimony, identity and sexuality, in various academic and literary publications including European Studies, The Journal of Aesthetics and Culture, differences, Applied Semiotics, Paradoxa, English Studies in Canada, Resources for Feminist Research, Toronto Life, West Coast Line and Exile. Several of her essays have been translated into Hungarian and Polish and others published in edited collections in Sweden, Poland and the Netherlands. Creet is currently working on "A Genealogy of Genealogy," a book project that looks the "innate" need to know one's past and a documentary film on the genealogy industry called "Need to Know: Ancestry and the Business of Family."
Data Mining the Deceased
56 min | Doc | 2016
Sunday, Sept. 17 2017 – 1 pm
Julien Segard
France
Behind the alias Allen & Smithee, of wich the meaning reveals their cinephilia, are Romain and Julien hiding. Since they met in an editing room, where one was editing the movie of the other, their common passion for cinema gathered them. Today they direct films together. After working in feature film production for several years, including some by Luc Besson, Romain launch himself in directing a documentary about autism. When he met Julien, the editor of his film, he discovers a passion for filmic writing. Julien begins to work as a camera operator. He quickly evolves to editing and directing, exploring music videos and short films. Dabbling in everything he naturally writes, fascinating by film dramaturgy as well. In love with unexpected stories and colorful characters, Romain and Julien have always put cinema in their music videos.
The Bouquet
11 min | Comedy | 2016
Thursday, Sept. 14 2017 – 6:30 pm
Keegan Richard
Thunder Bay, Canada
Keegan Richard is an award-winning filmmaker, photographer and graphic designer living in Thunder Bay, Ontario. Keegan is a graduate in the Interactive Media Development and the Film Production program at Confederation College. Keegan's work has been featured at Bay Street Film Festival, North of Superior Film Association, Definitely Superior Art Gallery and Tangled Art + Disability. Keegan has been diagnosed with Autism Spectrum Disorder at a young age, and he considers the media arts to be very therapeutic and it allows him to express himself.
Thunder Bay Landmarks
5 min | Doc | 2017
Thursday, Sept. 14 2017 – 6:30 pm
Kelly Saxberg
Thunder Bay, Canada
Kelly Saxberg is a film producer, director and editor who has worked on over 80 films. She was director/editor of The Big Blue, a feature length documentary about Canadian writer Charlie Wilkins' 52 day, 5000 kilometer row across the Atlantic Ocean. Kelly was the writer/ director/ editor of Under The Red Star, a feature length historical docu-drama shot on super 16 mm film in Finnish and English about the Finnish Labour Temple. "Citoyens du Monde" is a 6 hour French language documentary series she wrote and directed for broadcaster TFO and Les Productions Rivard. "Seeking Bimaadiziiwin" was her debut as a fiction director on a 30 minute drama that looks at depression and suicide among First Nations youth; she is a co-director/ co-producer. It won Best Short film at the American Indian Film festival and several other awards. This film is part of First Nation Initiative, where she produced "Sharing Tebwewin" a half hour documentary about health care and First Nations people. "Letters from Karelia," is Kelly's first feature length documentary about Canadians who moved to the Soviet Union in the 1930's. It was also nominated for a Gemini for best history documentary in 2006. It won two Blizzards – Best Documentary and Kelly won Best Directing at the 2006 Manitoba Motion Picture Industry Awards. Her other films include "Dorothea Mitchell: A Reel Pioneer", "Voyageurs Legacy: Our Story / Le printemps des voyageurs: La Genèse," "Banana Split," and "Rosies of the North." She also edited "The Fatal flower" a silent film shot originally in 1930, and finished by members of the film and video co-op "Flash Frame Film and Video Network" of which she is the current secretary and founding member.
Long Walk Home
40 min | Doc | 2017
Thursday, Sept. 14 2017 – 6:30 pm
Lieven Vanhove
Belgium
Lieven Vanhove worked for five years in digital post production, providing IT-support but also overseeing the whole process of digital cinema and functioning as an assistant-editor. While working, he discovered the unlimited possibilities of animation and special effects in fiction. He expanded his knowledge through courses of stage directing, basics of 3D-animation and doing screenplay workshops. This made it possible to devote more time to his passion: filmmaking, in which he likes the use of state-of-the-art-technology to create a mystifying atmosphere.
Nimmer
16 min | Drama | 2016
Saturday, Sept. 16 2017 – 4 pm
Megan Murphy
Peterborough
Megan Murphy has had an interesting and varied career in the performing arts for over two decades. Since graduating from York University's Fine Arts program, she has worked as an actor in both the local and Toronto film, television and theatre scenes. She is currently a morning show co-host on 2 Peterborough radio stations, 93.3 MyFM and 107.9 Classic Rock. In 1998 she was the recipient of the TD Canada Trust $50,000 Scholarship for Outstanding Community Leadership. She is a graduate from the Second City Conservatory Program and from the Documentary Filmmaking Institute at Seneca College. Her short film, Shelf Life, won an audience choice award at the ReFrame Peterborough International Film Festival.
Murphy's Law
76 min | Doc | 2016
Saturday, Sept. 16 2017 – 1 pm
Michelle Derosier
Thunder Bay, Canada
Michelle Derosier (Anishinaabe) is from Migisi Sahgaigan, (Eagle Lake First Nation) in Northwestern Ontario, Canada. She is co-owner of Thunderstone Pictures Inc. and co-founder and past Festival Director of the Biindigaate Indigenous Film Festival in Thunder Bay, Ontario. She is the mother of four beautiful daughters and has three grandchildren. Michelle executive produced the feature film "Fire Song" and directed the award-winning documentaries "Return To Manomin" and "The Healing Lens". This is her first foray into animated storytelling. Michelle is currently in development of the first dramatic feature film.
The Grandfather Drum
15 min | Animation | 2015
Friday, Sept. 15 2017 – 3:30 pm
Coming Together to Talk
77 min | Doc | 2017
Friday, Sept. 15 2017 – 9 pm
Nadia Mike
Iqaluit, Canada
Nadia Mike is an Inuit educator, writer, and film director. Although Nadia has lived in many communities across the North, she considers Iqaluit, Nunavut, her home. Nadia has two daughters, Leah and Jaime, who constantly teach her to be less serious and enjoy every day. These two girls have also reminded Nadia the importance of children's literature, and of having stories with settings, characters, and themes that show children that their lives and cultures are important enough to be in books and film. In 2016, she published her first picture book. Ukaliq and Kalla Go Fishing is her directorial debut.
Ukaliq and Kalla Go Fishing
5 min | Animation | 2017
Sunday, Sept. 17 2017 – 11 am
Nadine Arpin
Sioux Lookout, Canada
Nadine Arpin is a Métis filmmaker who's family is originally from Saskatchewan & Manitoba. Since completing the New Media program at OCAD she has been based in Sioux Lookout, Ontario. Nadine worked for over 15 years producing videos for local and regional NGOs. Since 2011 she has returned to her art practice of film making, producing independent short films in a variety of genres.
Jane & the Wolf
10 min | Doc | 2016
Saturday, Sept. 16 2017 – 9 pm
Neil Christopher
Iqaluit, Canada
Many years ago, Neil moved to Resolute Bay in northern Canada. Neil quickly fell in love with the North—the landscape, the wildlife, and the culture. It was also in those first years in the North that Neil was introduced to the rich mythology of the Canadian Inuit. For the last ten years, Neil has been researching Inuit myths and legends and has used this research to develop publications for children, youth, and adults. In 2012, Neil wrote and directed his first animated film, Amaqqut Nunaat: The Country of Wolves. This film was an international success, garnishing many awards and critical acclaim. The success of that film prompted Neil to start the film company Taqqut Productions with his publishing colleagues, Louise Flaherty and Danny Christopher. Neil currently lives with his family in the capital of Nunavut, Iqaluit.
Little Folk of the Arctic
3 min | Animation | 2015
Sunday, Sept. 17 2017 – 11 am
Pirkko Karvonen
Edmonton, Canada
Pirkko Karvonen has worked in film and television production since 1976 when she and her husband, Albert Karvonen, founded Karvonen Films Ltd. In the process of working as cameraperson, still photographer, videographer, writer, and producer, Pirkko has gained a wealth of production experience.
Strings Across the Sky
38 min | Doc | 2011
Friday, Sept. 15 2017 – 2 pm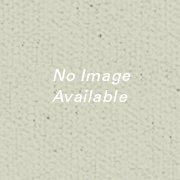 Ron Harpelle
Thunder Bay, Canada
Ronald N. Harpelle is an award-winning documentary filmmaker who makes films that focus on history, development issues and human rights. A.K.A. is the fourth long documentary he has directed and he has a number of other credits as producer, sound recordist, writer and researcher. He has also produced a variety of new media that combines his interest in film with his interest in history.
A.K.A.
60 min | Doc | 2016
Friday, Sept. 15 2017 – 3:30 pm
Roselynn Akulukjuk
Iqaluit, Canada
Roselynn Akulukjuk was raised in Pangnirtung, Nunavut. In 2012, Roselynn moved to Toronto to pursue a career in film and attended the Toronto Film School, where she fell in love with being behind the camera. After her studies, Roselynn returned home to Nunavut, where she began working with Taqqut Productions, an Inuit-owned production company located in the capital of Nunavut, Iqaluit. Part of Roselynn's love of filmmaking is the ability to interview elders, listen to their traditional stories, and share them with the world.
The Owl and the Lemming
4 min | Animation | 2016
Sunday, Sept. 17 2017 – 11 am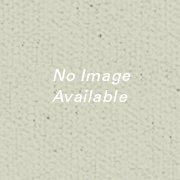 Ryan Boyko
Hamilton, Canada
Ryan Boyko is the Founder and CEO of Armistice Films Inc. It is Ryan's mission to illuminate epic, untold stories for international audiences.
Ryan was Producer, Writer and Director of the innovative, award winning series "The Camps", which premiered on September 8th 2016. The 33 episode series has been seen in 174 countries and has garnered two awards, The IndieFest Award of Merit with Special Mention and an Award of Recognition from the Hollywood International Moving Pictures Film Festival.
He is a multi award winning Visual Artist and an accomplished Actor who has performed on many of Canada's finest stages including The National Arts Centre in Ottawa, two seasons with the Shakespeare on the Saskatchewan Festival and two seasons at The Stratford Festival of Canada, where he won the Tyrone Guthrie Award.
Ryan has appeared on several television series' including "Flashpoint", "The Listener" and "Outlaw Bikers". Ryan played Toronto Maple Leafs Hockey legend Bill Barilko and most recently, appeared in the Movie "Chokeslam" (2017).
"That Never Happened" is Ryan's feature Directorial debut, which began its festival circuit in June of 2017. Ryan's next feature film "Enemy Aliens" is in the final stages of financing.
That Never Happened: Canada's First National Internment Operations
75 min | Doc | 2017
Sunday, Sept. 17 2017 – 6:30 pm
Ryan La Via
Thunder Bay, Canada
Ryan La Via is an award-winning writer, producer, director living in Thunder Bay, Ontario, Canada. He's also a social media junkie who loves to interact with like-minded creatives. To find out what Ryan's up to next, connect with him on Twitter ​or Instagram.
Making Music
10 min | Doc | 2017
Saturday, Sept. 16 2017 – 6:30 pm
Selma Nayebi
Iran
Selma Nayebi was born in 1980, in Tehran. She has a Master of Arts, department of art studies, Azad University of Yazd. her thesis: Silence representation analysis in the Kieślowski's cinema in the framework of tensive function of discourse.
Open Doors
20 min | Doc | 2017
Saturday, Sept. 16 2017 – 9 pm
Seyed M. Tabatabaei
Iran
Seyed M. Tabatabaei has a BSc. in Architectural Engineering from Ajman University of Science & Technology. In 2006, he won the first prize of Emaar's "Hill's Drive Row House Development" architectural competition, held among a number of GCC countries. Besides working as a professional architect and 3d visualizer in architectural firms in Dubai, his passion for multimedia activities encouraged him to devote a major amount of his time to photography, film editing and production of short documentaries. In 2012 He was accepted to study MA. in Animation at Tehran University of Art & Light Sight is presented in partial fulfillment of the requirements for this degree. He is currently planning to continue his study in the field of multimedia.
Light Sight
8 min | Animation | 2016
Sunday, Sept. 17 2017 – 11 am
Simon Panay
France
Simon Panay is 22. He made his first fiction short film « Drôle de Guerre » at 19 and get more than 50 official selections, 15 awards and two TV screenings (Eurochannel, Shorts TV).
2012, he shot his first documentary film in Africa : Tontines, une affaire de femmes (52min) and 2014 his second documentary « Waiting for the (t)rain » (26min). This film get more than 130 Official Selections all over the world, 32 Awards.
2014, he received a prize of best talented young director of the year from the prestigious organization ARP. His first feature film project "Day 26" is produced by Xavier Castano, Jean-Jacques Annaud's producer.
Nobody Dies Here
23 min | Doc | 2016
Sunday, Sept. 17 2017 – 1 pm
Steen Starr
Toronto, Canada
Steen Starr is a writer, playwright, performer and filmmaker based in Toronto, Canada. Her work for theatre has been produced across Canada and in the US and her writing is included in a number of Canadian and international anthologies. Starr's work focuses on queer identity, sexuality and gender deconstruction using humour, candor and "sharply drawn insights" (Edmonton Journal). Starr's previous short film Putting the "I" in Trans (2012) circulated to over 20 film festivals worldwide and won the Audience Award as Best GenderBender Short at the Hamburg International Queer Film Festival.
Older Than What?
13 min | Doc | 2017
Saturday, Sept. 16 2017 – 1 pm
Susan G. Enberg
Toronto, Canada
Susan G. Enberg is an independent documentary film director, producer, editor and photographer who recently launched her own production company, Susan G. Enberg Productions. Her first film, In Jesus'Name: Shattering the Silence of St. Anne's Residential School, was co-produced with Edmund Metatawabin during her studies in the Documentary Media Masters of Fine Arts program (Ryerson University). She is currently directing, producing and editing a second film with Edmund Metatawabin as co-producer. This is NOT Reconciliation sheds further light on the abuses of indigenous children who were interned at St. Anne's Residential School then delves far more deeply into litigious abuses that the survivors are enduring today as they seek long overdue compensation for harms done to them. She has been awarded numerous scholarships for high academic achievement and for her social justice activities.
In Jesus' Name: Shattering the Silence of St. Anne's Residential School
42 min | Doc | 2017
Friday, Sept. 15 2017 – 9 pm
Tiina Meling
Finland
Tiina has been making short films for past 20 years. She is an actor as well as a multi-disciplinary artist with is experienced with painting, handicrafts, writing films and everything related to film making – backgrounds, scenery, shooting and editing.
Her nephew Jussi has a company Kalaproduction that works for Finnish TV company YLE. He has shot and edited " Iron age" film. Tina and Jussi have worked on many film projects together. Making films, art and theatre goes in the DNA of the family.
The Unborn of the Iron Age
18 min | Drama | 2017
Sunday, Sept. 17 2017 – 3 pm
Trails of a Paper Bird
52 min | Doc | 2017
Sunday, Sept. 17 2017 – 3 pm
Trevor Mack
Vancouver, Canada
Trevor Mack is a Tsilhqot'in nation filmmaker from Williams Lake and the Tl'etinqox area in British Columbia. Raised by his single mother and family, his culture and upbringing provided a strong foundation for storytelling expressed through his current film work.
Trevor debuted his first short film, The Blanketing, in 2013. His second short film, Clouds of Autumn, premiered at the 2015 Toronto International Film Festival followed by screenings at festivals such as the 2015 Vancouver International Film Festival, 2015 Whistler Film Festival, and the 2015 imagineNATIVE Film + Media Arts Festival where it won the best Canadian short drama award.
Clouds of Autumn
15 min | Drama | 2015
Friday, Sept. 15 2017 – 9 pm
The Blanketing
8 min | Drama | 2013
Friday, Sept. 15 2017 – 9 pm
Wilfried Meance
France
Wilfried Meance is a 32-year-old director. After a cinema school in Paris, Wilfried created Hilldale to produce short films and ads. He won several awards in international short film festivals. His films deal with family drama and comedy. He is now working on serials and feature film projects.
Unleavened Bread
9 min | Comedy | 2017
Friday, Sept. 15 2017 – 6:30 pm
Yagmur Altan
Turkey
Yagmur Altan is a 3D Artist who was born and raised in Istanbul, currently living and working as a Character Artist in NYC and has an over-5-years experience in CG and game industry. He has his Bachelor degree on Visual Communication Design from Sabanci University, where he won an Poster Competition Award while working as a Graphic Designer. Before moving to NYC to get his MFA degree at SVA on 3D Animation, he worked in Istanbul as a 3D Generalist in a leading game company, Yogurt Computer Technologies. He completed his thesis 3D animated short film "Tavsan Kani" that he wrote and directed in December 2015, which was huge experience directing and working with some talented animators and artists during the short's production. Currently he is working at Nito, Inc as a Lead Character Artist & Animator.
Rabbit Blood
5 min | Animation | 2016
Saturday, Sept. 16 2017 – 4 pm